Near Vision CK Procedure: Sheriff Harry Lee
Dr. Dan Caplan performs CK on Sheriff Harry Lee. Minutes later, Sheriff Lee reads without glasses.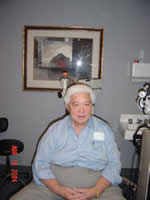 Sheriff Harry Lee relaxes in the CK Suite at Caplan Eye Clinic in Metairie for his CK procedure by Dr. Caplan.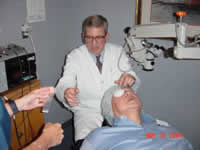 The right eye is covered in preparation for the CK procedure on the left eye.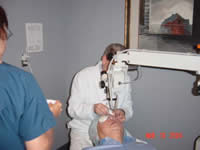 Dr. Caplan instills numbing drops into Sheriff Lee's left eye.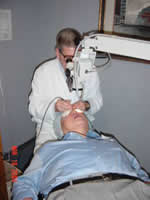 Dr. Caplan gently applies the radio frequency waves to Sheriff Lee's left eye. There is no discomfort. The whole procedure takes about a minute.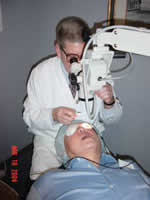 Dr. Caplan applies drops to the Sheriff's eye following the CK procedure.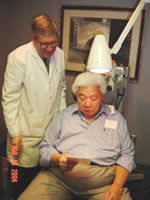 Sheriff Lee sits up and immediately reads newspaper size print without glasses. He then returns to the Sheriff's Office for a very typical full work day (despite Dr. Caplan's recommendation that he take the day off to relax)!
Back To Top